Announcing our Latest Book from Gifted Education Press – Spring 2009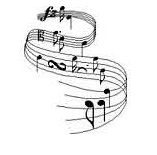 Heroes of Giftedness: An Inspirational Guide for Gifted Students and Their Teachers
Presenting the Personal Heroes of Twelve Experts on Gifted Education
(ISBN 0-910609-58-6)
Maurice D. Fisher, Ph.D. & Eugenia M. Fisher, Ed.D.
Editors
***********
Michael E. Walters, Ed.D. & Harry T. Roman, M.S.
Senior Writers
COST: $25.00 + $2.50 (10% P&H). Total = $27.50
Schools
"Heroes of Giftedness: An Inspirational Guide is an exciting new edition to gifted education literature. It well fulfills its purpose in the inspiring, exhilarating accounts of famous individuals and their contribution to the world. Gifted students, teachers, and parents will benefit hugely from these biographies of great men and women who overcame personal and professional challenges to move forward in their fields. The book is a singular compilation of biographies and offers many inside perspectives and anecdotal perceptions of heroes representing science, engineering, and inventing; medicine and biology; literature and poetry; art, dance, and the media. Role models abound. Gifted children and the adults who work with them will benefit from this compilation of heroes who are persons and distinct imparters to humanity. Maurice Fisher has done something wonderful for all of us in gifted education. We look forward to further editions." Joan Smutny, Director The Center for Gifted National-Louis University
"My view of the world is that people are best served when they find their passion early on, because we tend to be good at things we're passionate about. I think we also need to find people whom we admire and try to emulate them." Chesley Sullenberger, the Captain who successfully guided US Airways flight 1549 in the Hudson River on January 15, 2009 (From Air & Space Magazine, May 2009, p. 11)

View the Complete List of Heroes of Giftedness Discussed in this Book
Order Directly from Gifted Education Press (See Below) or
Order Through Amazon.com -- Click Here
● All of these Heroes of Giftedness are currently active in their fields!
● Their accomplishments can be used by Teachers and Parents to develop stimulating lessons for gifted students.
●These Highly Gifted Individuals can also serve as Models and Mentors for motivating gifted students to study various fields of knowledge.
● The main areas discussed by the Authors of these Essays are: Scientists, Engineers and Inventors; Medicine and Biology; Literature and Poetry; and Music, Art, Dance and Media.
---
● The Authors of the Heroes Essays have many years of experience in educating gifted students. They are:
Eugene and Diana Avergon -- Art Educators Concerned with Developing the Talents of Gifted Students-- Hebron, Kentucky
Ross Butchart -- Elementary and MIddle School Educator, Teacher of the Gifted -- Vancouver, British Columbia
Maurice Fisher -- Publisher of Gifted Education Press, Educational Psychologist -- Manassas, Virginia
Daniel Gonshorek -- Student -- Knox College -- Galesburg, Illinois
Jason Helfer -- Professor of Education, Education Studies Department, Specializes in Humanities, Art and Music Education for the Gifted -- Knox College -- Galesburg, Illinois
Carol Horn -- Coordinator, k -12 Advanced Academic Programs, Manages One of the Most Effective and Comprehensive Programs for Gifted Students in the Nation -- Fairfax County Public Schools -- Fairfax, Virginia
Dorothy Massalski -- Teacher of the Gifted in Southwest Indian Reservations and the Chicago area -- Tucson, Arizona
Harry Roman -- Electrical and Environmental Engineer, Teacher, Author of Books on Educating Gifted Students: Environmental Issues, Energy Resources and Creativity -- East Orange, New Jersey
Stephen Schroth -- Professor of Educational Studies, Specializes in Humanities, Art and Music Education for the Gifted -- Knox College -- Galesburg, Illinois
Joan Smutny -- Director, The Center for Gifted, Supervises Programs for Thousands of Gifted Children in the Chicago area Annually -- National-Louis University -- Glenview, Illinois
Michael Walters -- Author of Books on Humanities Education for the Gifted, Professor of Languages and Literature at Touro College in New York City -- Bronx, New York
---
SEND YOUR CHECK OR PURCHASE ORDER TO: GIFTED EDUCATIONPRESS; 10201 YUMA COURT; P.O. BOX 1586; MANASSAS, VA 20108. TELEPHONE -- 703-369-5017. Email: mfisher345@comcast.net ALL ORDERS UNDER $50.00 MUST BE PREPAID. THANKS!
This Book can also be ordered directly through Amazon.com.
---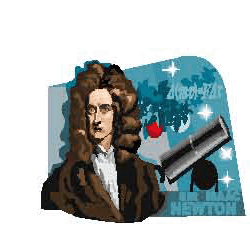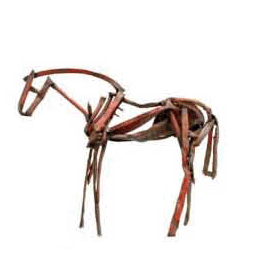 Examples of the Heroes of Giftedness Discussed by these Authors are:
Scientists, Engineers and Inventors:
●Walter Alvarez – Geologist, Discovered what caused the extinction of dinosaurs.
●Neil Armstrong – Astronaut, First Man on the Moon.
●Eleanor Baum – Dean of Engineering at Cooper Union.
●Sir Tim Berners-Lee – Inventor of the Internet.
●Bill Gates – Founder ofMicrosoft Corporation.
●Brian Greene – Professor of Mathematics and Physics, Columbia University.
●Homer Hickam, Jr. – Former NASA Engineer and Author of Best Selling Books.
●Dean Kamen – Entrepreneur and Inventor of the Segway Personal Transporter.
Medicine and Biology:
●Ben Carson, MD – Director of Pediatric Neurosurgery at The Johns Hopkins University Medical Center, Author.
●Jane Goodall – Primatologist noted for Her Studies of Chimpanzeesin the Wild.
●Oliver Sacks, MD – Neurologist and Best-Selling Author.
●Edward O. Wilson – Professor of Evolutionary Biology, Harvard University.
Literature and Poetry:
●Annie Dillard – Outstanding Nature Writer and Author of Books on Writing.
●Rita Dove – Poet and Professor, the University of Virginia.
●Khaled Hosseini – Author of Novels about Afghanistan, Medical Doctor.
●Garrison Keillor – Humorist,Originator of A Prairie Home Companion.
●Gabriel García Márquez – South American Author, Nobel Prize Winner.
●Larry McMurtry – Author of Novels about Cowboys and the AmericanWest, Bookseller.
●N. Scott Momaday – Native American Author, Pulitzer Prize Winner.
●Mary Oliver – Nature Poet and Poetry Teacher.
Music, Art, Dance and Media:
●Joshua Bell – Classical Music Violinist.
●PierreBoulez – Classical Music Composer.
●James Burke – Documentary TV Producer, Developer of the"Connections" Concept.
●Ken Burns – Documentary TV Producer on Historical Subjects such as the Civil War and Baseball.
●Deborah Butterfield – Sculpture, Master of the Horse.
●GustavoDudamel – Symphony Orchestra Conductor, Developer of Youth Orchestras.
●Marvin Hamlisch –Broadway Musical Composer, Concert Artist.
●Wynton Marsalis – Jazz Musician, Conductor and Composer.
●Dal Richards – Swing Band Leader, Saxophonist.