Order Our Foundations of American Society Series which Provides Gifted Students with the Essential Background for Understanding the Roots of Our Society in these Difficult Times.
| | |
| --- | --- |
| 1. QUOTATIONS FOR CREATIVE INSIGHTS AND INSPIRATION-SECOND EDITION BY ROSS BUTCHART | $16.00 |
| 2. LEARNING SOCIAL STUDIES AND HISTORY THROUGH POETRY BY KEN SIEGELMAN* | $16.00 |
| 3. TEACHING SHAKESPEARE TO GIFTED STUDENTS BY MICHAEL WALTERS | $12.00 |
| 4. HUMANITIES EDUCATION FOR GIFTED CHILDREN BY MICHAEL WALTERS | $12.00 |
| 5. TEACHING HISTORY TO GIFTED STUDENTS BY ANDREW FLAXMAN | $12.00 |
| | $68.00 |
| LESS 25% DISCOUNT | -17.00 |
| | $51.00 |
| POSTAGE & HANDLING (10%) | $ 5.10 |
| TOTAL COST | $56.10 |
Any of these books can be ordered separately at full cost.
*Poet Laureate of Brooklyn, New York.
---
About the Authors
Ross Butchart recently retired following a thirty-four year career as a teacher and administrator in the Vancouver, British Columbia (Canada) elementary and middle school system. Today he teaches courses in Communication and the Principles of Teaching in the Faculty of Education at the University of British Columbia.
During his career in the classroom Mr. Butchart taught grades 4 through 7 in both open area and closed classroom settings, and developed one of the first grade 7 literature-based programs in his district. He also created the design for a grades 6/7 program on West Coast Indian culture that was used as a model in two other jurisdictions, and taught a grades 4 through 7 program for gifted students. It was while engaged in the latter that he considered using quotations to create enriching classroom activities – an idea that led to his writing this book.
---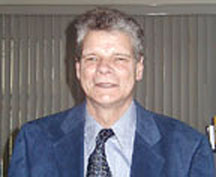 Ken Siegelman has been a teacher in the New York Public Schools for over thirty years. He says the following regarding his poetry:
"A consistent and unique feature of Western Civilization has been its resiliency with Ideas. The essential core of ideas has always been tied to the art of critical thinking -- the juxtaposition of interpretations and insights as they relate to how we all may extract different theories about the same set of data or facts. My Poetry, inspired by my teaching and poetic reflections about such different mind sets, positions the reader in closest proximity to the emotional concomitant of these varied historical mind sets. Hopefully they provide a new avenue by which we may touch upon the human elements in history in the way Poetry captures both the mind and the emotion of the persona in each poem."
Ken Siegelman has been named Poet Laureate of Brooklyn, New York by newly elected Brooklyn Borough President, Marty Markowitz. Among Ken's 9 published books of poetry is "LEARNING SOCIAL STUDIES AND HISTORY THROUGH POETRY -- MIDDLE AND HIGH SCHOOL LEVELS, CRITICAL THINKING THROUGH POETRY" (GIFTED EDUCATION PRESS, MANASSAS. VIRGINIA, 1997.
---
Michael Walters has taught for thirty years in the New York City Public Schools, and he is currently a Professor of English at Touro College in Manhattan. Walters has written many excellent books for Gifted Education Press on teaching the humanities and Shakespeare to gifted children. He is also a writer for Gifted Education Press Quarterly and Gifted Education News-Page on issues concerned with teaching the humanities to the gifted.
---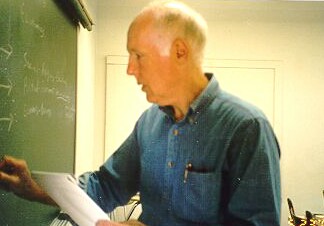 Prof. Andrew Flaxman has had a lifetime concern with teaching individuals how to apply concepts from the humanities to their daily lives.
He is the Director of EDUCATE YOURSELF FOR TOMORROW®, a Liberal Arts self-study program. Leaving a successful Wall Street career in 1980, he organized the faculty to create the curriculum and guides to promote self-knowledge through literature, art and music. Prof. Flaxman wrote introductory material on history, politics and economics and offered the program through home study and seminars. In 2000 he set up a web-site, www.onlinehumanities.com to make the courses available through the Internet. This guided approach to Liberal Arts is unified by the ancient advice to "Know Thyself." The word "Liberal" has the same root as "Liberate." Liberal Arts should be the study of what leads to freedom, as in "The truth shall set you free." The self-knowledge theme of this course of study enables students to think deeper and more clearly. This inspirational approach, beyond the purely intellectual, is used to bring deeper purpose and meaning to the Humanities. Flaxman conducts seminars in the courses through Berkshire Community College and Berkshire Institute for Lifetime Learning in Great Barrington, MA. He has had a varied career as a social studies teacher for emotionally disturbed adolescents, as a publisher of philosophical and educational materials, and as an investment broker. His publications include Learning from History, (Gifted Education Press of Virginia), 1990; The Open "I"; Humanities Education (University of Minnesota), 1991; The Extra Senses in Our Perception, Thresholds Quarterly, May, 1999; The Bhagavad Gita and Self Education, Thresholds Quarterly, Winter, 2000; and The Open "I" (revised), Chrysalis Reader, 2001. Flaxman earned his MBA from Rutgers University and graduated from Princeton University, cum laude in history.
---
RETURN TO ADVANCED DIFFERENTIATED LEARNING PAGE
RETURN TO GIFTED EDUCATION PRESS HOMEPAGE